Are you experiencing difficulties communicating with someone? Perhaps at work with your boss, or your colleagues, or at home with your partner, children or other family members? Is there an unresolved conflict that you are struggling with?

Buy The Guide
to The Principles of Effective Communication and Conflict Resolution for
just $7
, and learn the insights gained from the practises of Mediation and Conflict Coaching that can help you communicate better and create new ways to resolve your conflict.
There's also a FREE COPY of the e-booklet Listening, Summarising and Questioning - The Simple, Effective Skills of Conflict Resolution with every purchase of The Guide.

Some recent feedback on The Guide:
Dear Alan - I recently purchased The Guide which I think is excellent and highly useful in a personal and professional context. I am a teacher with the Skills Institute in Tasmania and I'm about to roll out communication training in Tasmania's only youth detention facility. I have an enormous amount of material regarding communication but none as succinct or as user-friendly as what you have developed.
Clare Thompson
Teacher-Human Services Skills Institute - Tasmania
---
The Communication and Conflict website is referenced as a resource in the Yale University Resource Guide for Skill Development for its staff Individual Development Plan process.
---
Alan,
I work at a homeless shelter/rehab and I teach a class on community living. This is a new field of employment for me. I can use this site for ideas for the class I teach.
This is going to be very interesting and educational for myself as well as others.
This site is a big help. Thank you!
TM, Kentucky, USA
---
Alan Sharland, author of the Communication and Conflict website is Director of CAOS Conflict Management, where he has a blog called CAOTICA, please visit by clicking this banner and if you like what you see please subscribe to CAOTICA.

---
Working with 'Bullying'? - This may interest you....
Hello Alan Sharland
Thank you SO MUCH for this article! It brings forward some very key points about the phenomenon of "bullying" which I have been pondering for some while. Among others, asking to what extent can/should the person on the receiving end of the bullying/perceived to be bullying take responsibility/initiate steps to shift the paradigm? How can this happen without implying that the recipient is somehow responsible for the bullying behavior?
Laurie McCann, Campus Ombuds, Univ Calif Santa Cruz
---
Featured Author
From Conflict to Calm - How to Deal Internally with Conflict at Work
- An e-book by Cristina Diaz
Read my review of this excellent e-book
. It tells an engaging story of Cristina's conflict at work and the lessons she learned that promoted effective communication and creative responses to conflict, leading ultimately to resolution and calm where once there was irritation, anger, depression, resentment.
Click here to buy this e-book from Cristina's website.
---
Hi Alan,
You have put together an awesome web site with lots of fantastic materials.
John Ford - Managing Editor Mediate.com
---
Communication and Conflict is built using SBI! - an excellent way of building a website and optimising it for search traffic. Do what you love and tell people about it via a website from SBI!.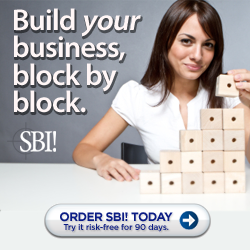 ---
Hi Alan, ..... your site is great. I've been reading all the material and have to say its already made a difference in how I sort out/manage some of life's little problems. JH - West London, UK



This article is the BEST article on questioning I have ever read and I'd like, with your permission, to pass it along to our mediators.Your examples of both genuinely open and 'not-so-open' with explanations are very insightful.

ML - Canadian Govt. Agency



Hi Alan
I have just spent hours on your site as I truly love the eclectic mix of reference material that you kindly share. From Gibran to Byron Katie and the fab youtube clips! I am making my free hugs poster as of now :-)
Anni with joyful smile :-)
Preston, UK