'Personality Type' and 'Conflict Style'
Using 'Personality Type' and 'Conflict Style' Theories - are they for the Client....or the Practitioner?

(....or how some approaches to Mediation, Conflict Resolution and Communication 'analyse' those involved using 'type' and 'style' assessments - and why I don't think it helps ........)
All OK?
If you have problems viewing this Newsletter or, for some reason, it doesn't 'look right', please Click Here to go to the Communication and Conflict webpage where it is located.
Click Here to see Previous Newsletters.

The Communication and Conflict Newsletter is no longer produced but Alan now writes in CAOTICA, the official blog of CAOS Conflict Management where he is Director - click the banner below to visit the blog and subscribe for future updates....

Hi Everyone!

Welcome to Newsletter no.21 - November 2009
'Personality Type' and 'Conflict Style'
I have always found a lot of the 'theory' associated with Mediation practice, communication and other conflict resolution to be too abstract to relate to my own experience of working as a mediator.
Instead of helping those involved to explore their own responses to a difficult situation, so that they can decide their favoured action, one that fits with what they want to achieve and which they feel most comfortable with, there seems to be a tendency for the conflict resolution 'expert' to 'assess' those involved, define their 'personality type' or 'conflict style', sometimes using particular questionnaires or using their own 'expert view' of another person, and to then come up with their own 'diagnosis' of the cause and remedy for the situation.
I struggle with this on many levels in that it doesn't fit with a lot of the Underlying Philosophies of the approach I use to try to support people through mediation, and it does not practice many of the Principles that I believe arise from those Underlying Philosophies.
For example, for me to define someone else's 'Personality type' or 'Conflict Style' means that I am 'speaking for others'.
It means I am categorising or 'labelling' someone in a way that suggests they are always that way based on my snapshot assessment either via observation or via a questionnaire or other means that I may use. A response to this that I have sometimes heard is 'Yes but it isn't necesssarily a definition but more of a tendency to be a certain way..' but then my puzzlement is, well why use it then? Particularly when it isn't necessary to support people in resolving their dispute.
If I approach a client this way I am treating the person as a passive recipient of my 'input' rather than helping them to be an active creator of their own decisions and actions about who they are and what they want.
Buy The Guide to the Principles of Effective Communication and Conflict Resolution e-book and get
The Simple, Effective Skills of Conflict Resolution e-book FREE (normally $3)


Click here for further details or Buy Now for just $7
This is why I often wonder if such categories are more for the benefit of the practitioner than for the client. It gives an 'expertise' to apply, a 'theoretical background' firmed up by 'research' etc. etc. As if the practitioner needs this to validate their own standing as a conflict resolution 'expert'.
As if they solve the conflict not the client.
Certainly I expect a Plumber to be qualified, also an Electrician, a Gas Engineer, a Car Mechanic etc. but that's because all sinks, showers, ovens, light fittings, Rolls Royces etc. work in the same way. Take 10 light fittings and they wil all work the same, in the same way, in London, in New York, in Rio de Janeiro, in Peking (ok, subject to different electrical supplies etc. but once wired up they will all work the same)....because they are machines! And if they have a difficulty they can't fix themselves
But our responses to conflict and the ways in which we communicate are not mechanical. So often, the descriptions of our behaviours are subject to 'scientific study' and it is claimed that there is a science to our actions. And it seems to be done to give 'credibility' to the practice of conflict resolution.
But in reality there is no mechanism other than that which we project onto a client based on our previously learned categories.
Surely credibility comes from whether people find it useful or not? It doesn't matter how many qualifications I've got or how many 'conflict theories' I know - if someone hasn't been assisted in creating their own, new means of responding to their difficult situation, then my approach doesn't have much credibility.
Unfortunately what the use of such analyses and categorisations can lead to is practitioners adopting a diagnostic approach towards their clients in a way that ultimately promotes disempowerment rather than empowerment, suppression of conflict rather than resolution.
The Conflict Coaching project that we are developing has led to a lot of people calling us wanting this one-to-one support in dealing with a difficult situation they are involved in.
Many of the people who call for Conflict Coaching say they have had counselling or therapy where the practitioner has diagnosed them with a label such as 'a procrastinator' or 'a victim' or something else, but this hasn't in any way assisted them with creating new responses to their situation.
By labelling the individual it suggests that is 'what they are' as if it is a fact about the person at all times in all ways.....as if nothing can change.
Quotation Corner:
'The world is ruled by letting things take their course. It cannot be ruled by interfering'

Lao Tzu - Tao Te Ching
It becomes more of a millstone than a support for growth, particularly if the practitioner persists in framing all support based on the projected label and subsequent 'diagnosis'.
This can be true in conflict resolution but also in fields such as healthcare. So we hear labels such as depressive, alcoholic, mental patient, hypertensive, difficult person, bully, victim, aggressor
This is a manifestation of 'rescuing behaviour':
The belief that we know better than someone else how to resolve their conflict, or are somehow better equipped to do so, leads us to intervene or try to 'rescue' them in a way which disempowers them and inhibits their ability to resolve it themselves.
Which they are actually quite capable of doing.
In fact they are the only ones who can.

Connect with Alan on LinkedIn
or his Twitter page @alan_sharland
Besides being the author of the Communication and Conflict website Alan is Director of CAOS Conflict Management Tel. +44 20 3371 7507
Follow @CAOS_Mediation on Twitter:
Become a fan of CAOS Conflict Management on Facebook
Connect with Alan on Google+
Find CAOS Conflict Management on Google+
Recommended Books
The Power of Now: A Guide to Spiritual Enlightenment
- Eckhart Tolle often speaks of how, when we think of others in terms of 'concepts' or labels or categories and lose awareness that we are doing so, we also lose a sense of their individuality and humanity, sometimes to the extent we find ourselves able to kill others on the basis they fit into a particular category - 'enemy', 'terrorist', 'Muslim', 'Imperialist', 'Jewish' etc.
Do you want your own website?
This is who I use to create mine: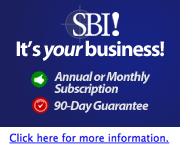 Click here to find out how I created the Communication and Conflict website.
---
Hey, I got interviewed by Heather Sedlock for her Examiner.com Special Needs Kids Blog.
Heather E. Sedlock is a mom of two boys with Autism, and has years of experience dealing with issues related to ASD (Autism Spectrum Disorder) and other special needs. She is currently residing in Oklahoma.
You can read the interview by clicking HERE
Free e-book - Contemplations on Communication and Conflict (click the link to download)

This e-book is an archive of some of the early observations and anecdotes I have written for these newsletters, but now collected together in a free downloadable e-book, my aim being to make them more accessible than for you to have to scan through various web pages to read them.
Please remember.....
If you have problems viewing this Newsletter or, for some reason, it doesn't 'look right', please Click Here to go to the Communication and Conflict webpage where it is located.
---
Consultation via Skype
Would you like:
Conflict coaching to support you in a difficult situation to find more effective ways of responding?
Mentoring, if you are a Mediator or other conflict resolution practitioner, to support you in reviewing and developing your practice?
If you have Skype and would like to arrange a consultation, please go to the Skype Consultation page to send me details of what you would like to discuss and proposed times to call me.
Skype to Skype calls are free from anywhere in the world so there will not be any telephone cost, just the fee for the consultation which is a fixed charge per minute.
Don't have Skype? Get it by clicking here...
---
Some links that you may find interesting......
Work-stress-solutions.com by Stephanie Goddard - a website very much in line with the thinking of this site. Stressed Out at Work AGAIN? Work Stress Is NOT Caused By -Your Difficult Coworkers - Your Diet - Your Lack of Time...So What Causes Work Stress? Stress is caused by only one thing....the way you think. Stephanie has 2 great books: 101 Ways to Have a Great Day at Work
and 101 Ways to Love Your Job
Mediate.com is an excellent resource of information relating to mediation. There are articles, links to websites and blogs as well as the possibility of locating mediators in your area.
SelfGrowth.com- - SelfGrowth.com is a comprehensive guide to information about Self Improvement, Personal Growth and Self Help on the Internet. It is designed to be an organized directory, with articles and references to thousands of other Web Sites on the World Wide Web.
Authentic-Self.com is a rich source of information, quotes and support to enable us to find and be true to ourselves.
Oh Wow This Changes Everything is a great site with an enormous number of links to articles about different aspects of effective communication and conflict resolution. Definitely worth a visit......you could be there for hours!
Kalavati.org helps people, like yourself, create change in their life and business. They share fun stress management strategies and personal development articles.

New Conversations.net This site is sooo full of great links and resources relating to Co-operative Communication skills - I would very much recommend it.

Learning Supersite is a fascinating site dedicated to the development of informal learning. "A new approach to learning, the Learning Supersite is a venue that provides personal learning community, but with state-of-the-art Web technologies."
Transforming Conflict is an excellent organisation which works with young people, and adults, in educational settings, promoting restorative approaches to conflict.
Aik Saath This is an amazing and interesting website, quite besides the work of Aik Saath that it promotes. Aik Saath works to promote conflict resolution skills in young people and the development and support of racial harmony in Slough, UK and its surrounding areas.

Would you like to build your own website?.....this is how I built mine...

---
So, how did you like it?

If you liked this Newsletter and you think other people would like it too, please Send this Newsletter to them for their consideration.

See Self-help section
Write a review of this newsletter!
---