Newsletter
Looking beyond the name Muhammad

(....or how, simply by hearing a particular name we can unquestioningly apply stereotypes...but can also challenge ourselves not to.....)
All OK?
If you have problems viewing this Newsletter or, for some reason, it doesn't 'look right', please Click Here to go to the Communication and Conflict webpage where it is located.
Hi Everyone!

Welcome to Newsletter no.22 - March 2010
Sorry it's been so long since I last sent out a Newsletter. Life has been busy and not without some difficulties. There was concern where I work that we would have to close down around April/May this year. Much of my time and energy was devoted to dealing with this impending, potential closure.
In the end, as is often the case in life, the worst did not happen and in fact we seem to have bounced up from 'rock bottom' and have had a larger influx of work than usual providing training and mediation for Universities.
We have developed a strong working relationship with Brunel University in West London, our local university, and we have also just established a new contract with University of Plymouth in Cornwall, South West England to help them set up a Student Complaints Mediation Service.
If this area of work is of interest to you, please contact me at Hillingdon Community Mediation to find out more......
But I digress. The theme of this newsletter is inspired by a BBC TV programme recently broadcast called My Name is Muhammad. You can find a link to it here
Nine people who have taken the name Muhammad - though sometimes the spelling is adjusted - are interviewed for this program. They include two white British born Muslims, a Black British born Muslim - all those interviewed were British - a woman who has the name Muhammad, a Muhammad with 'extremist' views and others.
What is fascinating to hear are not only their very different views and lives and the stereotyped expectations of them that they experience through assumptions made on the basis of their name, but also their own different interpretations of Islam and the experiences and thoughts about the teachings of the Prophet Mohammed and how they relate to their own lives.
Buy The Guide to the Principles of Effective Communication and Conflict Resolution e-book and get
The Simple, Effective Skills of Conflict Resolution e-book FREE (normally $3)


Click here for further details or Buy Now for $7
Join the Communication and Conflict Affiliate Program and earn 35% on all sales!
You will be sent an email for each sale originating from your website. Each month's earnings will be paid via PayPal within 15 days of month end.
While most speak of the views of the Prophet that all humans are equal irrespective of gender, social status, race etc. and the appeal of this as an ideal, the 'extremist' identifies with the alienation, anger and threats towards the Prophet by others when he was alive and the feeling, he assumes, of being rejected by others and his response to this that a forceful imposition of Sharia Law is needed as a way of bringing about Islamic ideals.
It is interesting, as always, how we create our own individual stories based on what we read and hear and experience and project onto these and how religion can become such a powerful basis for these stories.
Mohammed and Jesus and many other prophets were forcefully challenged and suffered violence and aggression and rejection. While some today relate more to the teachings they gave, and held fast to, even in the face of these difficulties, others feel angry and defensive and vengeful that their teachings should have been rejected so forcefully - leading them to act in ways that contradict the teachings they wish to assert. This has been a feature of the history of most, if not all religions.
But it is not exclusive to our relationship with religions - How often do we act disrespectfully towards others because we feel they have not respected us or our beliefs, thus carrying out the very actions we would want to condemn?
Terrorists?
As I listened to the experiences they associate with being named Muhammad and being visually identified as Muslim, the interviewees discussed their difficult experiences of living in the UK following 9/11 in New York and the 7/7 bombings in London. While it is perhaps easier for me to have a sense of hope as I do not experience these difficulties, I was reminded of the fact that up until about 20-25 years ago, there was a similar prejudice towards people of Irish origin based on the terrorist bombings that were carried out on mainland UK as a result of the conflict in Northern Ireland. Such prejudice and fear rarely now exists in the UK towards Irish people and my hope and expectation is that that this will also disappear towards Muslims in the future.
It would be preferable however if it could take less than 20 years.
If we can acknowledge that the label of 'Muslim' or 'Irish' is not sufficient to justify the villification towards someone that can occur following an event such as a terrorist bomb, when the label is in no way the important or relevant aspect of the people who carry out such acts, then we can remain focused on the behaviour or action rather than waste energy and resources condemning a whole category of people.
Quotation Corner:
To see a World in a Grain of Sand
And a Heaven in a Wild Flower,
Hold Infinity in the palm of your hand
And Eternity in an hour.

The first 4 lines of Auguries of Innocence by William Blake

What we learn from our practice as mediators, is that the main communication and conflict resolution principle that applies to this is to challenge the behaviour not the person. We challenge the actions of an individual not 'who' they are.
Looking beyond the name Muhammad, we see each person as an individual, influenced by, but not defined by their name. How can any name or label define any individual when each of us can be 'categorised' by hundreds of different labels, each with a different 'definition' and each definition varying according to who creates it.
Our uniqueness transcends any labels that can be applied to us, including our name.
---
Connect with Alan on LinkedIn
or his Twitter page @alan_sharland
Besides being the author of the Communication and Conflict website Alan is Director of CAOS Conflict Management Tel. +44 20 3371 7507
Follow @CAOS_Mediation on Twitter:
Become a fan of CAOS Conflict Management on Facebook
---
Recommended Books
I'm recommending this again this month as much of its content is highly relevant to the issue of labelling and conceptualising and how it often leads to our suffering.
The Power of Now: A Guide to Spiritual Enlightenment
- Eckhart Tolle often speaks of how, when we think of others in terms of 'concepts' or labels or categories and lose awareness that we are doing so, we also lose a sense of their individuality and humanity, sometimes to the extent we find ourselves able to kill others on the basis they fit into a particular category - 'enemy', 'terrorist', 'Muslim', 'Imperialist', 'Jewish', 'American' etc.
Do you want your own website?
This is who I use to create mine: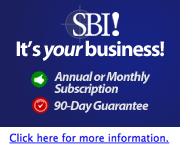 Click here to find out how I created the Communication and Conflict website.
Free e-book - Contemplations on Communication and Conflict (click the link to download)

This e-book is an archive of some of the early observations and anecdotes I have written for these newsletters, but now collected together in a free downloadable e-book, my aim being to make them more accessible than for you to have to scan through various web pages to read them.
Please remember.....
If you have problems viewing this Newsletter or, for some reason, it doesn't 'look right', please Click Here to go to the Communication and Conflict webpage where it is located.
---
---
Some links that you may find interesting......
Mediate.com is an excellent resource of information relating to mediation. There are articles, links to websites and blogs as well as the possibility of locating mediators in your area.
SelfGrowth.com- - SelfGrowth.com is a comprehensive guide to information about Self Improvement, Personal Growth and Self Help on the Internet. It is designed to be an organized directory, with articles and references to thousands of other Web Sites on the World Wide Web.
Authentic-Self.com is a rich source of information, quotes and support to enable us to find and be true to ourselves.
Oh Wow This Changes Everything is a great site with an enormous number of links to articles about different aspects of effective communication and conflict resolution. Definitely worth a visit......you could be there for hours!
Kalavati.org helps people, like yourself, create change in their life and business. They share fun stress management strategies and personal development articles.

New Conversations.net This site is sooo full of great links and resources relating to Co-operative Communication skills - I would very much recommend it.

Learning Supersite is a fascinating site dedicated to the development of informal learning. "A new approach to learning, the Learning Supersite is a venue that provides personal learning community, but with state-of-the-art Web technologies."
Transforming Conflict is an excellent organisation which works with young people, and adults, in educational settings, promoting restorative approaches to conflict.
Aik Saath This is an amazing and interesting website, quite besides the work of Aik Saath that it promotes. Aik Saath works to promote conflict resolution skills in young people and the development and support of racial harmony in Slough, UK and its surrounding areas.

Would you like to build your own website?.....this is how I built mine...

---
So, how did you like it?

If you liked this Newsletter and you think other people would like it too, please Send this Newsletter to them for their consideration.

If you have been forwarded this Newsletter by someone else, and would like to subscribe to future issues, please click on this link to subscribe.
---
Thank you for Subscribing!