Newsletter
Are Some Feelings OK and Others Not?

(....or how feelings can be considered much more 'acceptable' to express if they are considered 'positive' than if they are considered to be 'negative'.....)
Click Here to see Previous Newsletters.

The Communication and Conflict Newsletter is no longer published although the archives can still be visited via the above link. Instead, Alan Sharland now produces a blog associated with his organisation CAOS Conflict Management - you can visit this and sign up by clicking on the banner below:
Hi Everyone!
Welcome to Newsletter no.25 - June 2010
Are Some Feelings OK and Others Not?
Isn't it funny how, if we say we feel great or we feel happy or we feel lovely or we feel love, then we are likely to be left to enjoy the feeling.
Some people can feel 'happy for us' that we feel that way, some might feel envious, some might not believe us, but generally they won't try to change us from feeling that way, by telling us we shouldn't feel that way or trying to distract us to try to induce another feeling in us.
But if we say we feel something that might be seen as 'negative', such as 'angry' or 'sad' or 'down' or 'confused', there can often be a tendency for people to try to change how we feel.
As if they could.
But by trying to change how we feel it can, instead, risk entrenching that feeling even more as the 'negative' feelings often seem to arise in complex situations, where we feel less able to understand or control what is going on for us, and to have someone try to change that feeling is like trying to undo a difficult knot or find our way out of a maze while someone is distracting us by telling us to stop, relax, calm down, think happy thoughts etc.
Instead of it helping, it prevents us from finding our way through, finding the different strands of what is going on. We may be shouting and screaming while we do it or our blood pressure may be going up but ultimately they are all the actions we go through to try to untie the knot, to break out into freedom, and happiness and peace.
When we train mediators where I work, we give out a poem which I often call the 'Poetic definition of Mediation'. One of the verses goes like this:
Buy The Guide to the Principles of Effective Communication and Conflict Resolution e-book


Click here for further details or Buy Now for just $7
When I ask you to listen to me
And you begin to tell me why I shouldn't feel that way
You are trampling on my feelings.
Often we will hear people say 'Oh don't feel sad/bad/ angry/ down about it...', as if we can just flick a switch and change that feeling simply on the direction of another.
I once did this with an ex-partner who sometimes became depressed. I tried to talk through with her all the reasons she gave and tried to persuade her they weren't reasons. I bought her self-help books that I found useful myself. I tried to 'make her happy'.
But she taught me a powerful lesson when she looked at the books and cried and explained how some of her former partners had done the same and how it actually doubles the problem because then she felt even worse that she felt bad, and that this person was trying to help and she couldn't 'flick the switch' and feel better.
She then felt guilty as well - another strand to the knot, another twist in the maze - for not living up to the expectation I had that she would feel better for all our efforts.
All she wanted was to be listened to and accepted for feeling the way she did in that moment. Whether it lasted a few minutes or a few months.
And of course my efforts were really more to make myself feel better. I had the insane idea that I could be responsible for and even control another person's feelings.
Sometimes people even tell us we are responsible for their feelings.
Quotation Corner:
There is nothing either good or bad, but thinking makes it so.
William Shakespeare Hamlet, Act II Scene ii
It's a very common fantasy.
But as a result, seeing someone, my partner at the time, unhappy for a range of reasons, I felt that I could 'save her' from those difficult feelings and to not do so would be to 'fail her' somehow.
Instead of looking at the fantasy I was believing that created stress in my own life, I tried to change her to stop the sense of guilt and failure I felt because she had a feeling that I believed was 'not OK'.
What a tangled web we weave, and yet to simply accept that another person feels a certain way whether 'positive' or 'negative' in our view, without having the belief that, if it is negative we have to do something about it, is the most supportive thing we can do, the most loving, but sometimes, the most challenging.
---
Connect with Alan on LinkedIn
or his Twitter page @alan_sharland
Besides being the author of the Communication and Conflict website Alan is Director of CAOS Conflict Management Tel. +44 20 3371 7507
Follow @CAOS_Mediation on Twitter:
Become a fan of CAOS Conflict Management on Facebook
Connect with Alan on Google+
---
Do you want your own website?
This is who I use to create mine: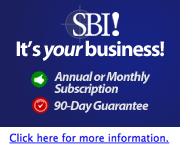 Click here to find out how I created the Communication and Conflict website using Site Build It!.
Free e-book - Contemplations on Communication and Conflict (click the link to download)

This e-book is an archive of some of the early observations and anecdotes I have written for these newsletters, but now collected together in a free downloadable e-book, my aim being to make them more accessible than for you to have to scan through various web pages to read them.
Please remember.....
If you have problems viewing this Newsletter or, for some reason, it doesn't 'look right', please Click Here to go to the Communication and Conflict webpage where it is located.
---
---
Some links that you may find interesting......
Mediate.com is an excellent resource of information relating to mediation. There are articles, links to websites and blogs as well as the possibility of locating mediators in your area.
SelfGrowth.com- - SelfGrowth.com is a comprehensive guide to information about Self Improvement, Personal Growth and Self Help on the Internet. It is designed to be an organized directory, with articles and references to thousands of other Web Sites on the World Wide Web.
Authentic-Self.com is a rich source of information, quotes and support to enable us to find and be true to ourselves.
Oh Wow This Changes Everything is a great site with an enormous number of links to articles about different aspects of effective communication and conflict resolution. Definitely worth a visit......you could be there for hours!
Kalavati.org helps people, like yourself, create change in their life and business. They share fun stress management strategies and personal development articles.

New Conversations.net This site is sooo full of great links and resources relating to Co-operative Communication skills - I would very much recommend it.

Learning Supersite is a fascinating site dedicated to the development of informal learning. "A new approach to learning, the Learning Supersite is a venue that provides personal learning community, but with state-of-the-art Web technologies."
Transforming Conflict is an excellent organisation which works with young people, and adults, in educational settings, promoting restorative approaches to conflict.
Aik Saath This is an amazing and interesting website, quite besides the work of Aik Saath that it promotes. Aik Saath works to promote conflict resolution skills in young people and the development and support of racial harmony in Slough, UK and its surrounding areas.

Would you like to build your own website?.....this is how I built mine...

---
So, how did you like it?

If you liked this Newsletter and you think other people would like it too, please Send this Newsletter to them for their consideration.
---
Thank you for Subscribing!