Newsletter - Mediation Qualification
Mediation Qualification? Credentials don't count in mediation!


(....or how the belief that our 'background' or 'qualifications' rather than direct experience and continuous learning are more important leads to a very different perspective on what constitutes effective mediation.....)
All OK?
If you have problems viewing this Newsletter or, for some reason, it doesn't 'look right', please Click Here to go to the Communication and Conflict webpage where it is located.
Check out the Archives - Click Here to see all the back-issues of the Newsletter.
The Communication and Conflict Newsletter has now been replaced by CAOTICA Newsletter for which Alan Sharland is still the editor and main contributor - if you would like to sign up for CAOTICA, please Click Here to Subscribe
Hi Everyone!
Welcome to Newsletter no.26 - August 2010
This article has now been updated and republished on LinkedIn at the following web address: Credentials don't count in mediation
Buy The Guide to the Principles of Effective Communication and Conflict Resolution e-book


Click here for further details or Buy Now for just $7
Credentials, status, CV's etc. - they don't count in mediation.

---
Connect with Alan on LinkedIn
or his Twitter page @alan_sharland
Besides being the author of the Communication and Conflict website Alan is Director of CAOS Conflict Management Tel. +44 20 3371 7507
Follow @CAOS_Mediation on Twitter:
Become a fan of CAOS Conflict Management on Facebook
---
Quotation Corner:
Therefore the sage goes about doing nothing, teaching no-talking
The ten thousand things rise and fall without cease,
Creating, yet not possessing,
Working, yet not taking credit.
Work is done, then forgotten
Therefore it lasts forever.
Chapter 2 of the Tao Te Ching
- Lao Tsu, translated by Gia-Fu Feng and Jane English
Do you want your own website?
This is who I use to create mine: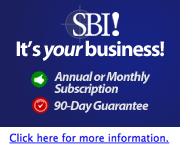 Click here to find out how I created the Communication and Conflict website using Site Build It!.
Free e-book - Contemplations on Communication and Conflict (click the link to download)

This e-book is an archive of some of the early observations and anecdotes I have written for these newsletters, but now collected together in a free downloadable e-book, my aim being to make them more accessible than for you to have to scan through various web pages to read them.
Please remember.....
If you have problems viewing this Newsletter or, for some reason, it doesn't 'look right', please Click Here to go to the Communication and Conflict webpage where it is located.
---
Have you not subscribed to the Communication and Conflict Newsletter yet?

---
Some links that you may find interesting......
Mediate.com is an excellent resource of information relating to mediation. There are articles, links to websites and blogs as well as the possibility of locating mediators in your area.
SelfGrowth.com- - SelfGrowth.com is a comprehensive guide to information about Self Improvement, Personal Growth and Self Help on the Internet. It is designed to be an organized directory, with articles and references to thousands of other Web Sites on the World Wide Web.
Authentic-Self.com is a rich source of information, quotes and support to enable us to find and be true to ourselves.
Oh Wow This Changes Everything is a great site with an enormous number of links to articles about different aspects of effective communication and conflict resolution. Definitely worth a visit......you could be there for hours!
Kalavati.org helps people, like yourself, create change in their life and business. They share fun stress management strategies and personal development articles.

New Conversations.net This site is sooo full of great links and resources relating to Co-operative Communication skills - I would very much recommend it.

Learning Supersite is a fascinating site dedicated to the development of informal learning. "A new approach to learning, the Learning Supersite is a venue that provides personal learning community, but with state-of-the-art Web technologies."
Transforming Conflict is an excellent organisation which works with young people, and adults, in educational settings, promoting restorative approaches to conflict.
Aik Saath This is an amazing and interesting website, quite besides the work of Aik Saath that it promotes. Aik Saath works to promote conflict resolution skills in young people and the development and support of racial harmony in Slough, UK and its surrounding areas.

Would you like to build your own website?.....this is how I built mine...

---
So, how did you like it?

If you liked this Newsletter and you think other people would like it too, please Send this Newsletter to them for their consideration.

If you have been forwarded this Newsletter by someone else, and would like to subscribe to future issues, please click on this link to subscribe.
---
Thank you for Subscribing!