Join our new 
ONLINE Introduction to Conflict Coaching Skills 
(6 x 2 hour sessions on Zoom)
Learn about the CAOS Model of Conflict Coaching, the first to be developed in the UK in 2008 and one that does not have to be connected to ongoing mediation but can be simply a 'stand alone' support service for individuals. 
Open to non-UK attendees - visit the link above for more details and to register your interest.
---
Putting Effective Communication and Conflict Resolution into practice:
If you like the approach described on this site that supports the resolution of conflict and promotes effective, mindful communication, you may want to visit Alan's organisation website at CAOS Conflict Management.
Click on the image link below to visit his site. A new page opens.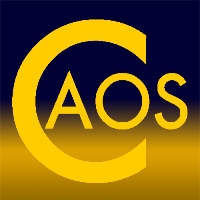 ---

CAOS Conflict Management provides:
Please CONTACT CAOS if you have an enquiry about any of these services or
Telephone:

020 3371 7507
---
Here's a Handbook to help you practise more effective communication and to review and improve how you are responding to unresolved conflict:
The CAOS Conflict Coaching Clients Handbook
Buy Now for just £4! or click on the image to find out more.
---
Train to be a Mediator with CAOS Conflict Management:
---